The Prams Release Their New Single "Somebody Else".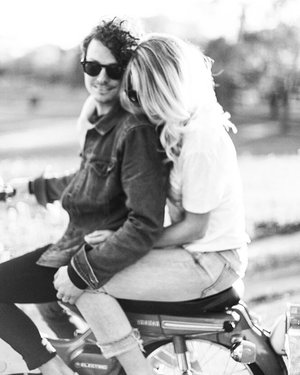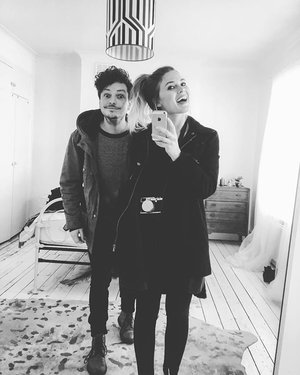 There are moments causing us to react in awe after encountering a sound we haven't heard before. Both husband and wife, through thick and thin, for better or worse, exists a duo that combines musicianship with the relationship. Take a moment to ponder on that. What makes a musician so great at what he or she does? What makes a relationship so unique and powerful? Trust. Trust in yourself and trusting advice given to you by your manager or in this case your wife.
The Prams debut single, "Somebody Else," establishes a relationship between acoustic and electronic elements fused together into a summer anthem. Within seconds of streaming their music on their Soundcloud channel, I felt as though I was carried into an atmosphere of eclectic serene-like sounds, like stepping foot into the X-Men: Days of Future Past film as Quicksilver runs through time to save his friends. When I first saw that scene, I remember feeling like I was able to fully appreciate every frame keyed to the millisecond, and how everything in the scene was arranged. "Somebody Else," does an amazing job encouraging you to appreciate The Prams sound through the ears of somebody else. I implore you to take a moment and allow the Prams to sing your worries away with their latest project. Give them a like, make sure to follow them, and subscribe to them!
P.S. Did I mention their business game is on point? Don't believe me? Click the link below and see for yourself! Pow!
Stream "Somebody Else" below.